Hey everyone! Happy Friday! I'm linking up once again with Erika for a short and sweet Friday Favorites post. Here we go:
one
My first favorite is this little essay I read this week on Facebook. It's titled "I'm Not Everyone's Cup of Tea and I'm Done Apologizing For It". Click the link guys- it's a good little read. It talks about how we all need to stop doubting ourselves, and seeking the approval of others. I definitely struggle with trying to do too much, and worrying about what others think of me. Thankfully, I have found that with age, and motherhood, I've become less insecure. However, I still need reminders here and there that all I can do is be the best me that I can be.
two
My favorite season is almost here!! Goodbye Summer- it's been fun, but I'm ready for Fall and all the pumpkin-goodness! I can't wait to pull out all my Fall decor, bake pumpkin bread, celebrate Halloween, go to the Pumpkin Patch, go apple-picking, celebrate Thanksgiving, and get ready for Christmas. Fall is my favorite time of year!
Three
Two of my favorite shows ended this week: Bachelor in Paradise and Married at First Sight. I thought both shows had great seasons- I was sad to see them end. I don't watch a lot of T.V. so I hate that two of my main shows are over. Oh well. So I guess I'll be waiting around for the new season of the Bachelor- I'm really glad they picked Peter! I think he seemed so nice on Hannah's season. Now I need to find a new show to watch in the meantime. Any suggestions?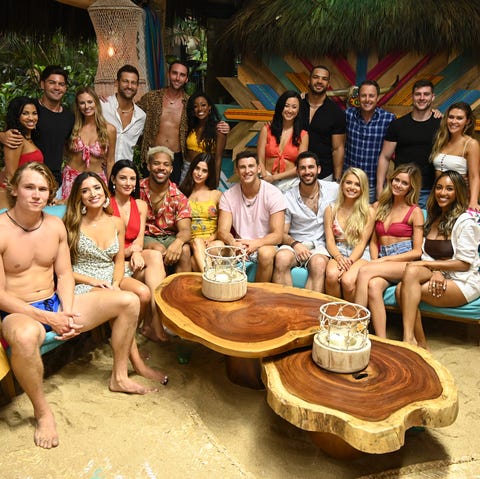 Four
My last favorite of the week: our 7 year wedding anniversary is this Sunday!!! Gosh these last 7 years have flown by. Together for 13 years, married for 7, a lifetime to go :o) That's definitely reason to celebrate.
I love looking at our wedding photos! It was such a fun day!
I feel very lucky to have found Cody- he's the most thoughtful, generous, and kind husband a girl could ask for. I'm thankful for him every day ❤
This weekend we have a little date night planned so we can go spend some time together. Oh, and did I mention it's also my birthday?? September 22nd is my very most favorite date!
*************************
That's going to do it for this week! Thanks for reading. I hope you all have a great weekend!