Hey everyone! Over the weekend we celebrated Cooper's birthday by throwing him a Jurassic World themed party at our house. We had lots of friends and family over to help us celebrate. It was a fun day!
We decorated the entry into our house with some inflatable dinosaurs and a Jurassic World sign with some streamers hanging beneath it for people to walk through:
All items were found on Amazon:

Jurassic World Wall Decoration
Inflatable Tyrannosaurus Rex, Triceratops, Brachiosaurus
I had picked up a new Jurassic World shirt at Kohl's for Cooper to wear on his birthday and I bought a cute custom shirt on Etsy for myself: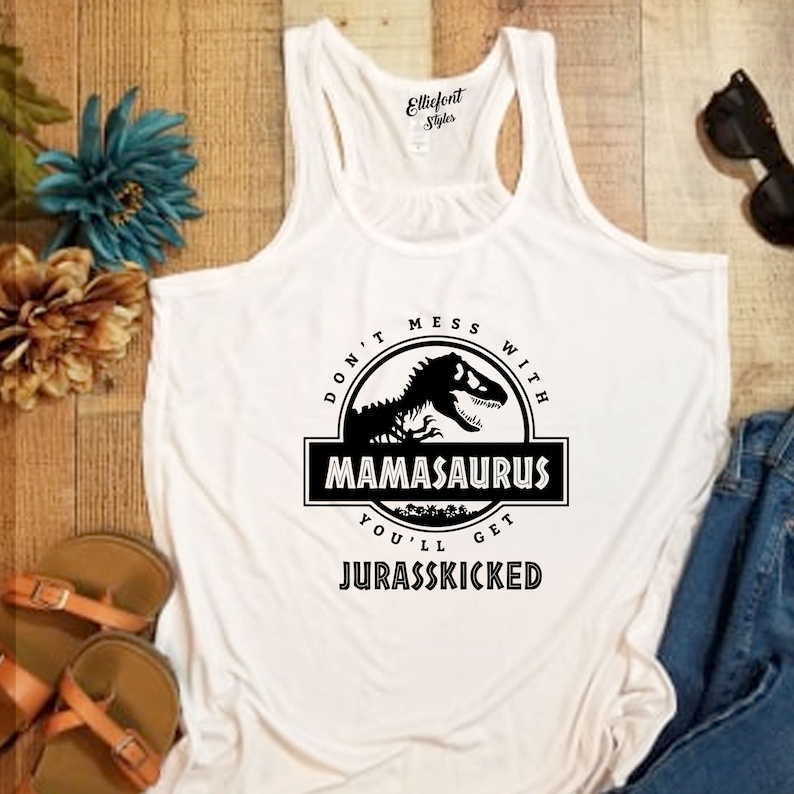 I though it was cute! You can click HERE for a link to the Etsy shop.
We decorated the living room a little bit:
That's a big canvas backdrop for taking pictures! You can also find this on Amazon:
T-Rex Photo Background 5X7F
We were party ready!
Guests started arriving at 2pm, so I had food ready to go. I had made a big veggie platter, some dinosaur shaped chicken nuggets, a crock pot full of meatballs in marinara, garlic cheese bread, and chips and dips. We also ordered a bunch of pizza- we had a pretty big crowd to feed!
At 3pm our surprise guest arrived: We had Julianne stop by from Kids Reptile Parties for a Reptile Show! We  had everyone gather in our nice shady front yard. The show was awesome she had 15 reptiles, and it lasted for 1 hour. There were snakes, turtles, a skink, a gecko, a bearded dragon, a 3 foot lizard, a tarantula, and a HUGE python. Julianne was very informative. She included lots of fun facts about the animals, like what they eat, unusual characteristics, etc. The kids also got to ask lots of questions too. Best part of all: the kids got to pet and even hold almost all of the reptiles!! It was really neat to see how brave so many of the kids were, and also fun to see how curious they were about these animals.
As you can see, some of the adults got in on the action too! I held the tarantula and the big python. It was fun…but the python slithered up to my neck and I got squirmy!
I really loved the reptile show and I highly recommend this company! Booking was easy, reasonably priced, and the animals are well cared for. Our host was great- and the kids loved her pink hair. She did a really good job managing a large group of children- we had over 30 kids at the party! It also was a great compliment to the Jurassic World theme.
After the reptile show the kids played in the jolly jumper and we got the pinatas ready. We had 3 pinatas, and we really thought each kid would get a turn, but unfortunately some kids didn't get to hit. But everyone got plenty of candy!
Then it was time for cupcakes! This is the first year we didn't do a cute cake for his birthday- cupcakes are just so much easier, and cheaper to! I bought some cute dinosaur cupcake decorations to dress them up a bit.
Dinosaur Cupcake Toppers and Wrappers
We sang happy birthday to our 8 year old, he blew out his candle and then I handed out cupcakes. So much easier than slicing cake!
After that we just enjoyed the day with our friends. We are lucky to have so many great people in our lives.
Cooper ended his birthday by opening all the awesome presents his friends had brought for him.
He had such a great birthday! Thank you to everyone who came and made his party awesome!