Happy Friday everyone! Hope you are all had a great week. I know I'm looking forward to the weekend- especially celebrating Easter with our family and friends. Here's a quick look into what we do every year to make this holiday a special one. I'm also linking up with Erika for Friday Favorites because Easter is definitely a favorite!
So here's a little look into how we celebrate Easter around here:
Decorations
About 30 days before Easter I pull out all of our Easter decorations. Our collection isn't huge or fancy, but we have a few cute things we put up to celebrate. Every year I order a basket from Personal Creations for Cooper and I work our collection of baskets into our decor. They look cute filled up with all the stuffed animals the Easter Bunny has brought us over the last 7 years.
Visit to the Easter Bunny
Every year we take Cooper to see the Easter Bunny! This is a fun tradition that I'm sure most everyone does. These pictures always turn out fun! Personally, I think the wonkier the bunny costume looks, the better! 😉
Is it wrong that the screaming picture is my favorite?
Crafts
Every year I make an Easter frame for the bunny picture to go in. I grab a wooden frame, some paint, crafting paper, and anything else I think is cute. I never see Easter frames at the store, so I'm happy with the ones I make. Here are some pictures of the frames I've made throughout the years:
I'm also a sucker for hand print crafts! We made this one with Cooper's little hands last year:
Coloring Eggs
Of course we color eggs every year! I mean, who doesn't color Easter eggs? Last year we also did a little pirate egg decor set just for fun.
Here's a look back through the years:
I love this tradition!
Easter Treats
I tried this Resurrection Rolls recipe after seeing it on Shay's blog. These are so delicious!!!
You can find the recipe HERE. They are really easy to make and there's a little religious lesson you can incorporate when you make them with your kiddos. Try them. You won't regret it!
I also make these cookies for basically EVERY holiday, I just decorate them with Easter sprinkles. Every single time I make these cookies, people go nuts for them…and I make them all the time! You can find the recipe HERE.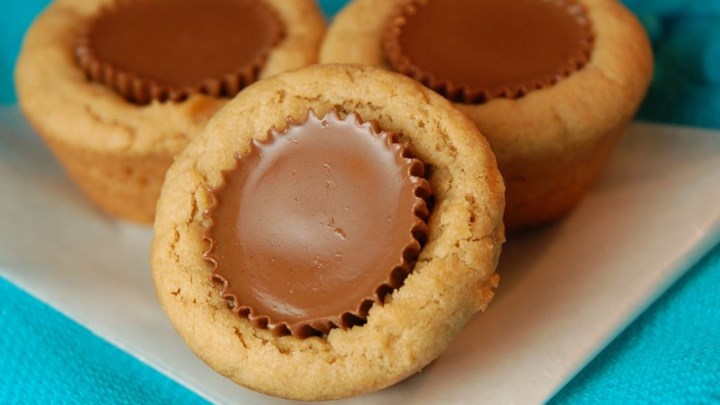 I'm going to make cupcakes this year and decorate them with those little malt-ball Robins Eggs. I'm going to use this recipe. It has a couple not-so-normal cupcake ingredients in it, but I hear it's delicious!
Easter Books
We have a collection of Easter Books that we add to every year. Some of our favorites are:

You can click on the pictures for the links to purchase. I try to add a new one to our collection each year. This year I bought this one:
We're going to read it tonight!
Carrots for the Easter Bunny
The night before Easter we leave out some carrots for the Easter Bunny. This is something my brother and I did growing up. I think most people also do this, but maybe not? It's like leaving cookies out for Santa. This dish makes a very cute carrot plate!
Easter Sunday
On Easter morning Cooper wakes up to an Easter Basket filled with little toys and some candy too. He takes his time looking through his basket and then we go into our backyard to find all the eggs the Easter Bunny hid! He's always so excited to find all the eggs. They're filled with candy so that's always very exciting for him! After that we come inside and eat breakfast.
The last four years we've spent Easter with our friends Andrea and Jason. They do a big Easter party and there's a bunch of kids.  They all get to decorate their own Easter bags, then there's a huge Easter egg hunt, and they usually have a bounce house too. Cooper has a blast playing with all the kids. It's always nice to spend the day with our good friends!
This year we'll be stopping by my mom's house on our way to Andrea and Jason's so Cooper will get to hang with his cousins on Easter too! We're definitely looking forward to it!
*****************
That about wraps up my list of how we celebrate Easter around here. The bunnies, the egg hunts, and the candy are all very fun, but it isn't the reason we celebrate. We do try to incorporate the meaning of this holiday in an age appropriate way with our son.
I hope that you all have a wonderful Easter weekend with the people you love!
Happy Easter!