Hope you all had a wonderful Christmas! Ours was great- but it came and went so quickly! I wish I could have slowed it down a bit. Here's a quick recap of the last bit of Christmas fun we had going on this last week.
If you missed my previous posts you can find them here:
I'm also linking up with Andrea for Friday Favorites too. Here we go!
One
After school got out on Friday we headed over to get Cooper's picture taken with Santa. He knows that it's just Santa's helper and not the real Santa, but he said he was nervous anyway! 😆 Santa was so nice and Cooper's picture turned out beautifully.
Two
That night we finally got around to making our gingerbread house. This year we bought one of the pre-assembled ones and I loved it! It saved so much time not having to "build" it, and it stayed standing! Half the time when we build it ourselves the roof slides off, or caves in. So this was a wonderful change. All Cooper wants to do is decorate it anyway, so I will always buy the pre-built ones from now on!
We had a lot of fun decorating our Gingerbread house, and this kid was in super silly mode the entire time.
Three
Saturday we baked a ton of cookies and watched a bunch of Christmas movies! It was a wonderful day. Some of our favorites are:

We tend to watch all of these over and over for the entire month of December!
As far as cookies go, here are a couple of the recipes I made: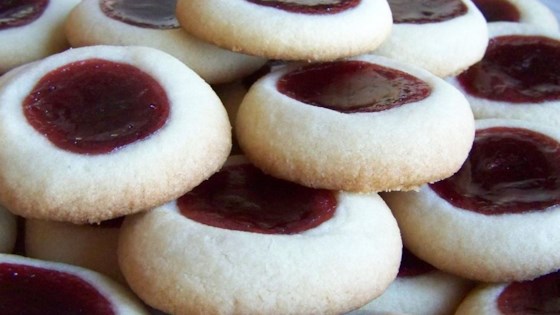 Click here for the recipe.
Click here for the recipe.
I also made a couple batches of this popcorn mix that everyone loves:
Ingredients
1/2cup popping popcorn kernels, or 2 bags tender white popcorn
1(12 ounce) bag Vanilla Candy Melts or *Vanilla Almond Bark
1 1/3cups broken pretzel pieces
1(12 ounce) bag green and red Milk Chocolate or Mint M&Ms
Red, green and white Sprinkles (I used Jingle Mix Nonpareils)
Directions
Pop popcorn in a popcorn popper into a large bowl (or alternately in the microwave if using microwave bags of popcorn) according to manufactures directions. Remove any un-popped popcorn kernels. Toss in broken pretzel pieces and M&Ms. Melt Vanilla Candy Melts in a microwave safe bowl on 50% power in 30 second intervals, stirring after each interval until melted and smooth. Drizzle half of melted chips over popcorn mixture, then stir, tossing gently a few times with a rubber spatula. Then drizzle remaining half of melted chips over popcorn, and gently stir mixture until evenly coated (don't over stir though or your sprinkles wont stick if the white chips begin to set and harden). Pour mixture into a single layer onto wax paper. Sprinkle entire mixture evenly with sprinkles (as many as you'd like) before vanilla chips set. Allow to cool and harden, then gently break into pieces and store in an airtight container.
Recipe credit: Key Ingredient
Four
Sunday was spent cleaning and wrapping gifts. I really don't enjoy wrapping, and I'm not very good at it!
Seriously. Thank goodness for gift bags!
We also worked on Coopers hand print craft. I try to do some sort of canvas craft with him every year. This year we did a Santa hand print. It turned out really cute.
Here are some of our crafts from over the years:
Five
Christmas Eve we went to my Moms house. We visited with family, ate some great Cuban food, and opened presents. We also took some fun "Ugly Christmas Sweater" pictures.
Cooper had a blast with his cousins 😊
My nephew was so excited to get camouflage gear!
We had a great Christmas Eve. It was so nice spending time with everyone.
Six
Christmas morning was just the 3 of us. There's just nothing that compares to that feeling you get on Christmas when you come downstairs and see all the presents!!
Cooper was so excited! Every year he takes his time and opens each present slowly and really checks it out before moving on to the next.
This year was the year of Battlebots and Dinosaurs. Jurassic World is big around here these days! He was one happy kid!
We ate cinnamon rolls for breakfast and I made these awesome sausage rolls for lunch:
Click here for the recipe: Sausage Rolls
They were easy to make and SO good. I mixed some apricot preserves with some sweet and spicy mustard to dip them in.
After lunch we went to the movie theater to see Bumblebee. This is the second year in a row that we've gone to the movies on Christmas day. I think it's our new tradition!
Seven
I made prime rib for Christmas dinner using this recipe: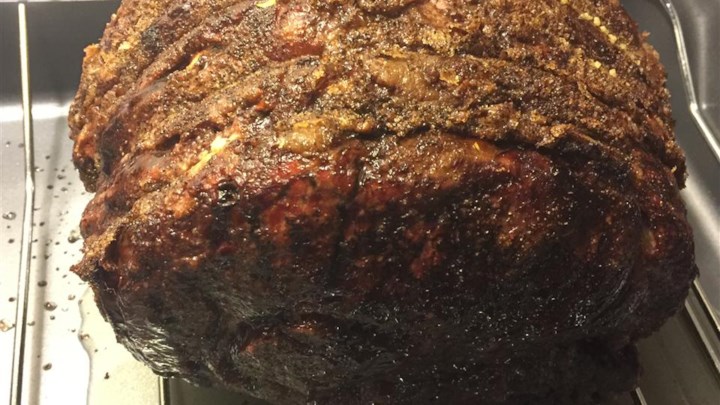 It worked perfectly into our day because this recipe requires you to cook the roast for 1 hour, then you turn the oven off. Yes, you read that right. Then you let it sit in the oven(still turned off) for 3 hours, then return to heat for 40 minutes. Somehow this process magically cooks your roast to perfection. So I turned the oven off when we left for the movie and when we got home it was time to turn it back on. So convenient! Seriously try this recipe guys- it's awesome!
We ate too much and had a nice relaxing evening together. It was perfect!
_______________________________________________________
Well that wraps up my week full of favorites! I hope you all had a wonderful Christmas! Thank you for stopping by.