Hey everyone! Today I thought I'd do a post about some of my favorite things that I purchase regularly from everyone's favorite place, Trader Joe's. Now admittedly, I'm still a newbie to "TJ's". I never, ever shopped there before we moved to our current home two years ago. I always thought Trader Joe's was some really expensive, fancy, health food store. Like Whole Foods or something. But once I checked it out, I saw that it was not at all what I thought! I've been a believer ever since. So here are some of my current favorites:
So in this picture right here is what I currently consider to be the Holy Grail of snacks!
From left to right:
Trader Joe's Rice Cracker Medley
These are the perfect salty, crunchy, slightly spicy snack. Even my picky 7 year old loves these! They are so good. We eat them by the bag full over here! The crackers are a mix of flavors. Some are soy sauce-y, some taste like ginger, some are wasabi peas, and the spicy crackers taste like Srirachi sauce. We go through at least 4 bags a week!
White Truffle Potato Chips
These are the most addictive chips! They have a really unique flavor. I don't even know how to describe it. They have a great crispy, not to greasy texture, and they're just delicious. I will admit that I think they have a funky smell- so don't let that deter you! They taste way different than they smell.
Jerk Style Plantain Chips
These are spicy!! So if spicy isn't your thing just get the regular salted Plantain Chips because those are delicious too. But if you like a little spice in your life, you'll enjoy these. They make for a filling snack too- just a handful and you're snack craving will be settled.
Next up are these 3 items:
The Trader Joe's Beef Bool Kogi! These marinated boneless beef ribs are SO good! I throw them on the grill(they cook up super fast), slice them up thin, drizzle a little Soyaki sauce on top, and serve them up with jasmine rice and steamed broccoli. My husband would happily eat this 7 days a week! It's definitely a favorite meal around our house. Try it- you won't be disappointed!
We are also big fans of the Trader Joe's frozen dinners. Especially these two. They are delicious and make for a great quick lunch.
Every couple of weeks I'll make a cheese board for dinner. Apples, grapes, cured meats, candied pecans, honey, crackers, and of course cheese! The Trader Joe's Triple Creme Brie Cheese is amazing. It's reasonably priced too!
Or I'll do a cheese board with Burrata cheese, Genova Pesto, salami, prosciutto and Pepper Jelly. Try it- you can thank me later 😉 I love making a cheese board for dinner, especially when it's hot and I don't feel like cooking or eating anything too heavy.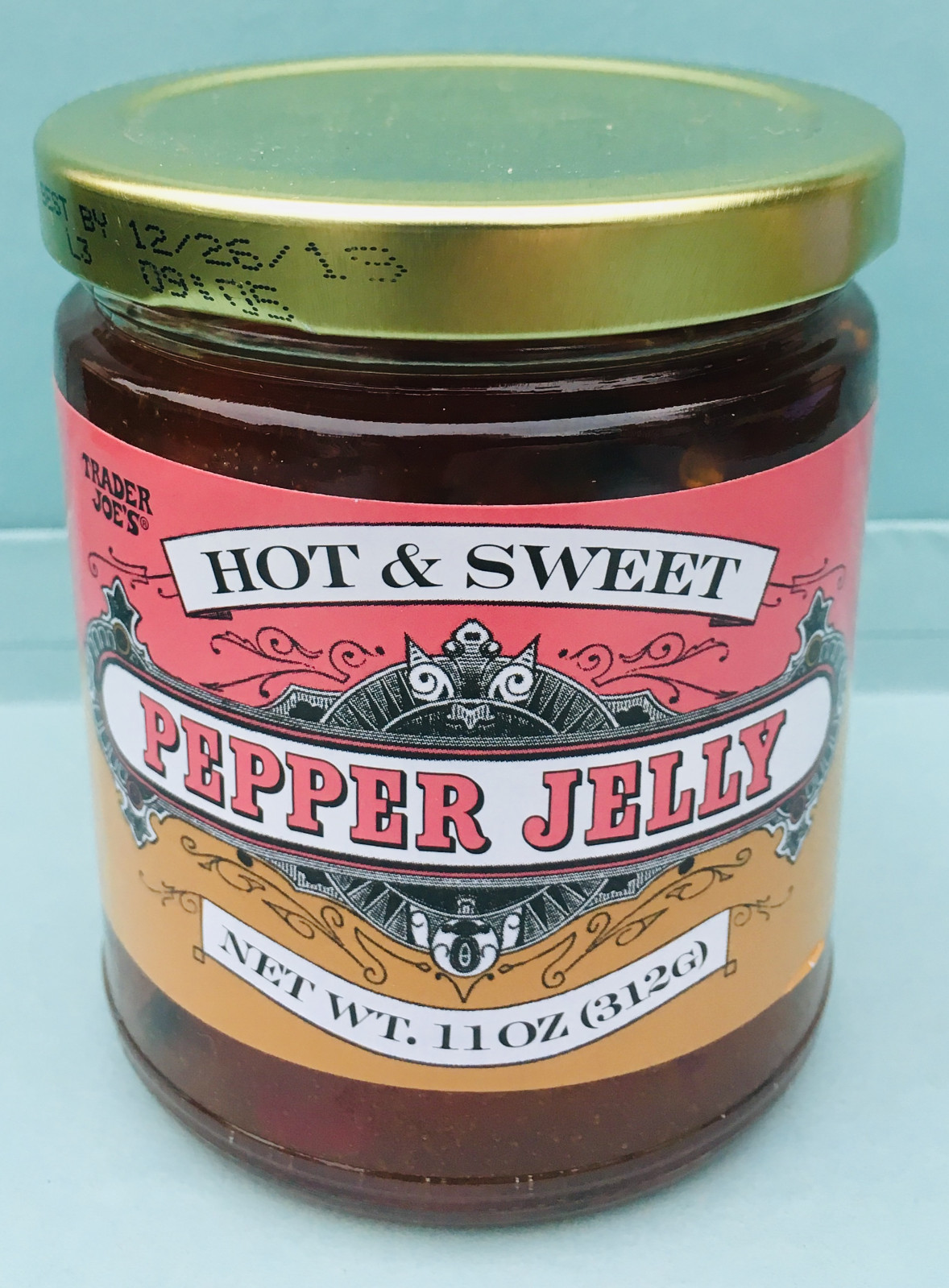 My carb loving son loves to snack on mini croissants. So I'll bake up a few of these at a time and he will happily eat them:
Of course there are many more goodies that we love from Trader Joe's, but these are the ones I happened to pick up on this trip. Tell me what some of your favorites are! I feel like I discover new things there all the time.
I'm linking up with Erika for Friday Favorites since Trader Joe's is definitely a favorite! If you blog too, don't forget to link up.
Thanks for stopping by!  Hope you all have a great weekend!